Oregon City Municipal Elevator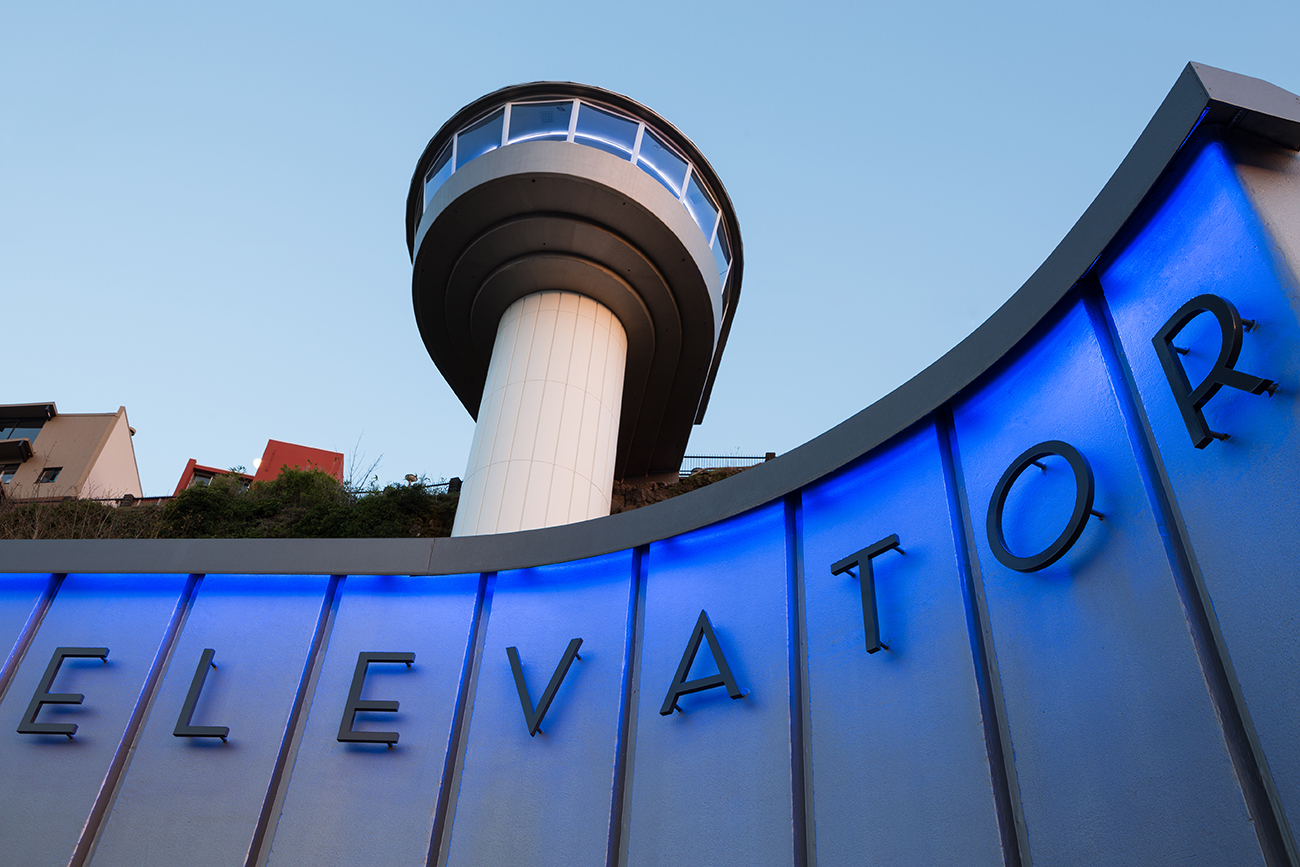 The Oregon City Municipal Elevator is a 130-foot elevator that connects two neighborhoods in Oregon City—downtown and the historic McLoughlin neighborhood. The upper portion contains an observation deck which accounts for its flying saucer appearance. The only one of its kind in the country and one of only four in the world, the current municipal elevator was completed in 1955 and was added to the National Register of Historic Places in 2014. The original water powered elevator was built in 1915.
The elevator is free to the public.
HOURS
MONDAY: 7:00 AM - 7:00 PM

TUESDAY: 7:00 AM - 7:00 PM

WEDNESDAY: 7:00 AM - 9:30 PM

THURSDAY: 7:00 AM - 9:30 PM

FRIDAY: 7:00 AM - 9:30 PM

SATURDAY: 7:00 AM - 9:30 PM

SUNDAY: 10:00 AM - 7:00 PM
Contact Us
Questions, comments, or concerns? Feel free to use the form below to drop us a line!

VISIT US
Oregon City Municipal Elevator
814 Main Street
Oregon City, OR, 97045
United States
Elevator Manager or Operator on Duty: 503.994.6633
Downtown Oregon City Association: 503.802.1640
Stay Connected & Learn More